Sweet, sweet Lily.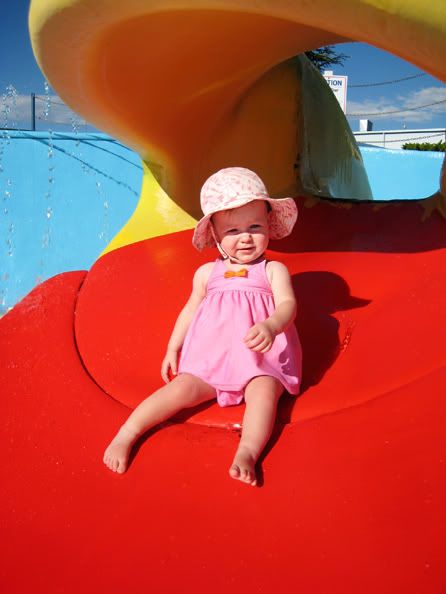 This is Lainie telling me she's cold.
My dearest darling Anna helped me out and put sunscreen on my back...stinker.
Owen taking a little siesta. Snoozes are a must for this boy.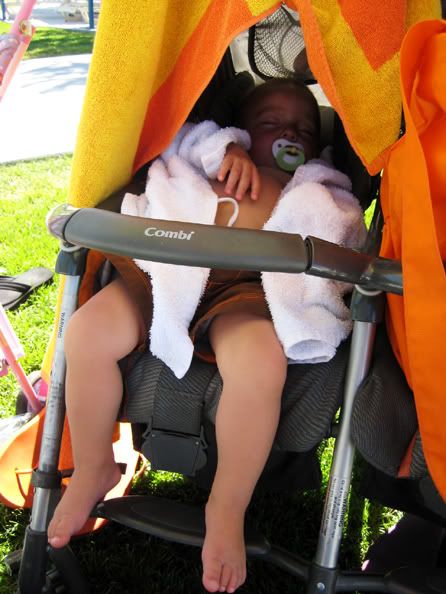 Anna:enjoying herself on one of the water playsets.
Ava:going down one of the kiddy slides. She played for hours on these things.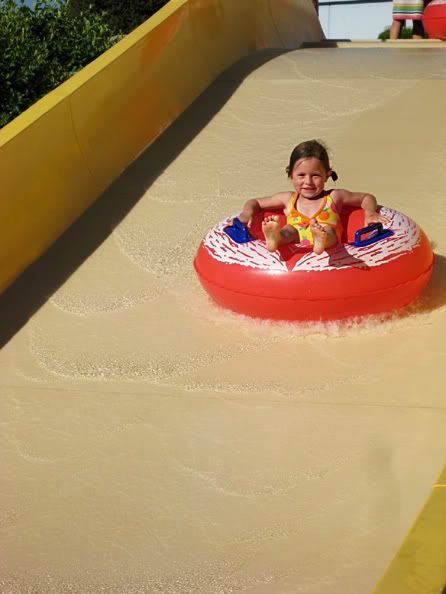 John and Anna coming off their last tube slide of the day.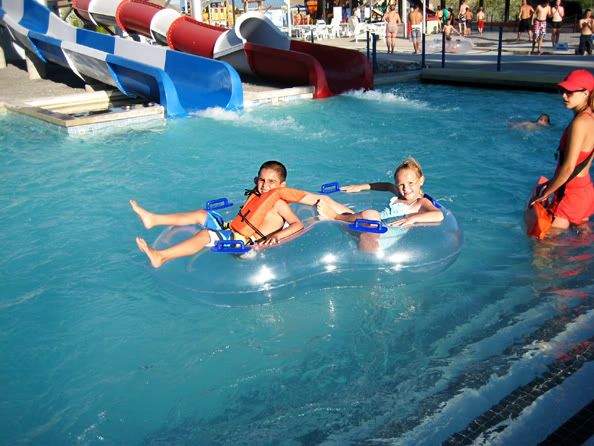 Ava going with daddy down the giant tube slide 15 minutes before it closed. She LOVED it. She went a few more times after that.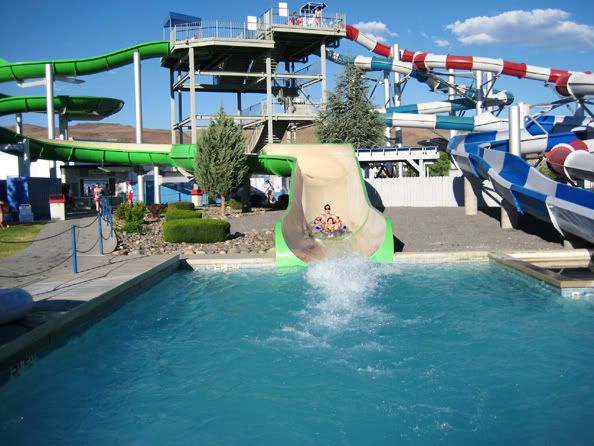 The whole gang together for one shot before we left.