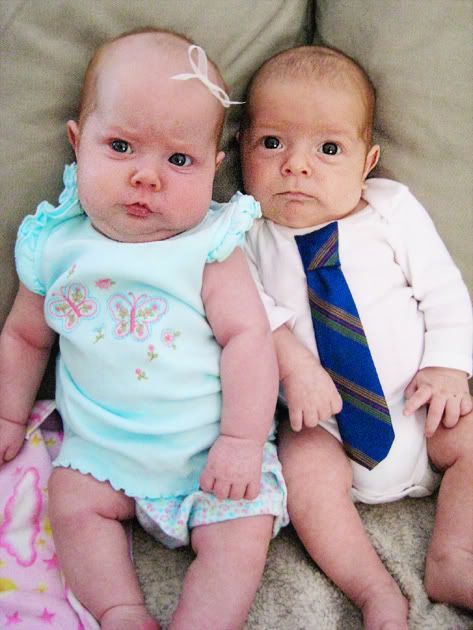 The babes are 9 weeks old now. They had their 2 month appointment last week and Owen and Lily are both in the 10 ish range. Owen was 10.9oz and Lil was 10.2oz.
I just had to share little man's cute outfit he wore this past Sunday. I've seen onesies similar that have iron on tie appliques on them. I decided to try to make one myself using one of Paul's old ties. I just cut the back, tied a knot and sewed the knot on a onesie. I feel so crafty.
Sorry about the not so clear picture. I grabbed the point and shoot and didn't realize there was a big huge fingerprint on the lens. I tried to clean it up a bit, but alas I'm not great with photoshop yet.