Another date night with Ashley and Derrick. This time around we ate @ Paul's favorite, Honolulu Grill, then ice cream, then Anti-gravity.
Couldn't choose between the cheesiness, so here are all our sweet poses.
Paul and Derrick took turns puffing out their chests. It was constant big man competition between them.
Then came more awesome poses.
Onto Anti-gravity. (An indoor game, bounce house, trampoline warehouse.)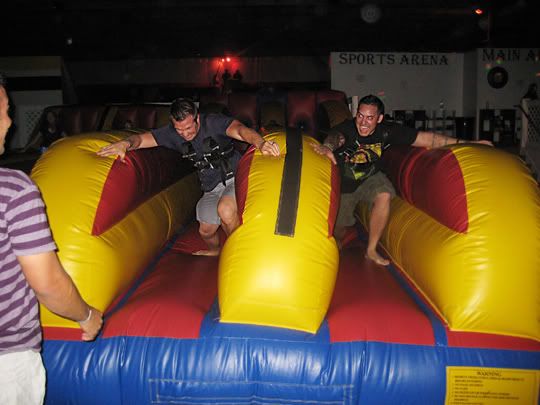 Another great night spent with mostly 12-14 year olds.