We took a break from our usual routine and had a mid-week date with Ashley and Derrick. We wanted to do something fun so we headed over to do some lasertag. I LOVE lasertag. Nothing better than running around like a 13 year old again. In between lasertag games we hit the arcade where we brought in 1600 tickets! Wahoo. (Got a lot of dollar store junk with those tickets.) Fun, none the less.
Paul and I in the arcade. (I think Paul looks so handsome here, how'd I get so lucky.)
A group shot entering the battle ground.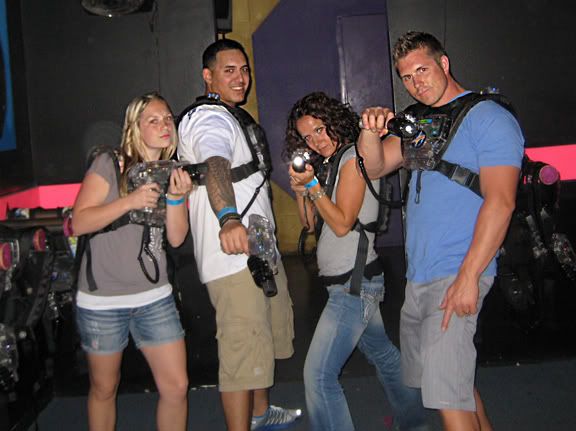 (Disclaimer: I'm NOT pregnant. I'm looking a bit like 5 months in this pic however. Hate posting unflattering pictures of myself, but LOVED the group shot.)