Paul's sister Ashley has been staying with us since the end of August while her husband Derrick has been deployed to Afganistan for the past 6 months. And while he has 6 months left, he has a 2 week R&R here with us.
The girls holding up the sign we worked so hard on.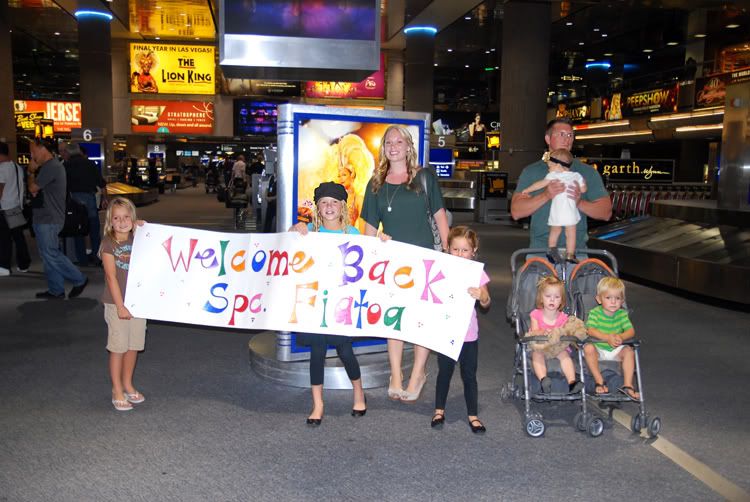 The moment where time slowed down just a little bit. It was so tender.
One happy family....well maybe not for Taylee.