We headed off for our Washington trip the 28th of July. The first few days were spent at my brother's house on Camano Island, which of course I have no pictures of, then we stopped in Puyallup to visit with Paul's step mom and sister Ashley, again, I have no pictures of this visit. Next, we headed further south to my parents house...this time I remembered I had a camera and took a few shots.
This particular day, we took the kids over by the city pool to a splash pad, where we enjoyed ourselves some of my mom's lasagna. Delicious mom, thank you. The girls were a bit leary about getting wet because it wasn't as warm as they were used to. But of course, what kid doesn't love to get wet?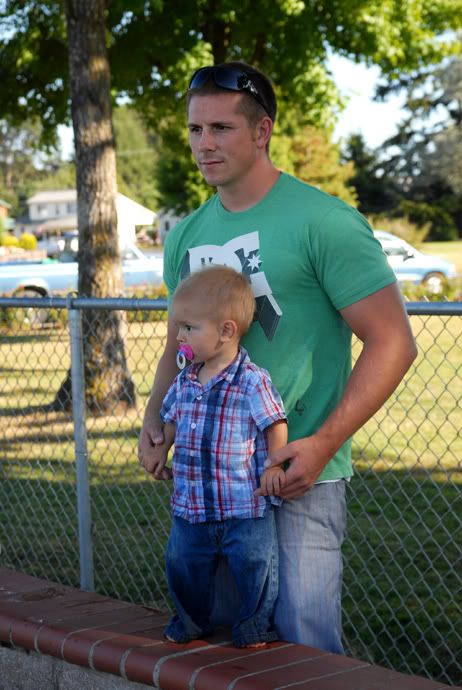 Owen was taking everything in...determining, I'm sure, if he was going to participate.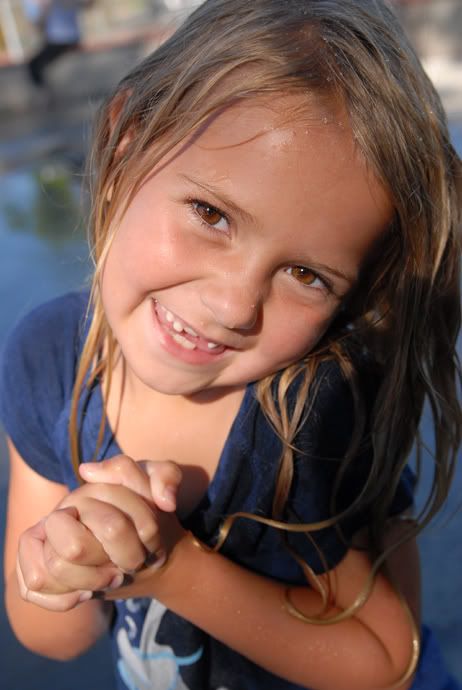 Lainie forgot her bathing suit at Uncle Matt's and Aunt DD's, after a brief melt down, she opted to go in her clothes.
Owen decided to try it out...not sure he liked being wet so much.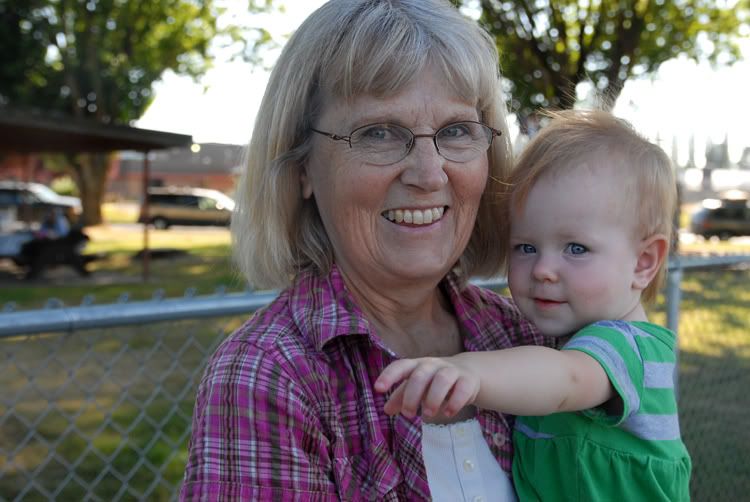 Lily stayed safe in Grandma's arms our entire visit. She LOVES grandma.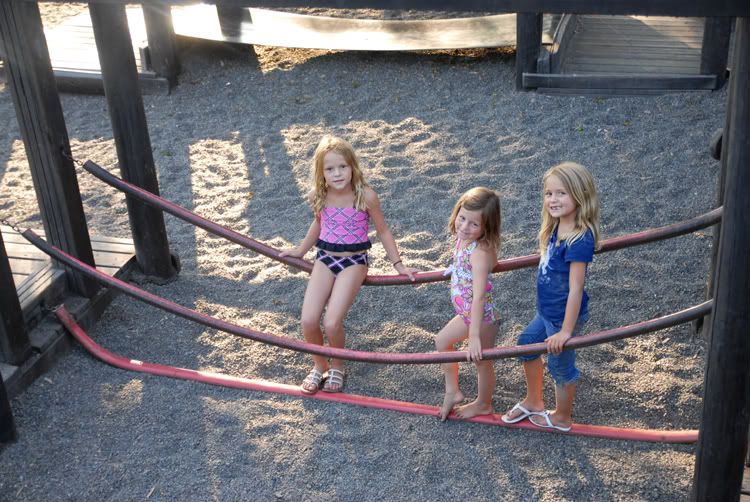 After our picnic dinner we walked over to Penny Playground. I should have gotten a picture of the whole park...it's amazing-the kiddos loved it.