Doing her thing while coach dad is looking on.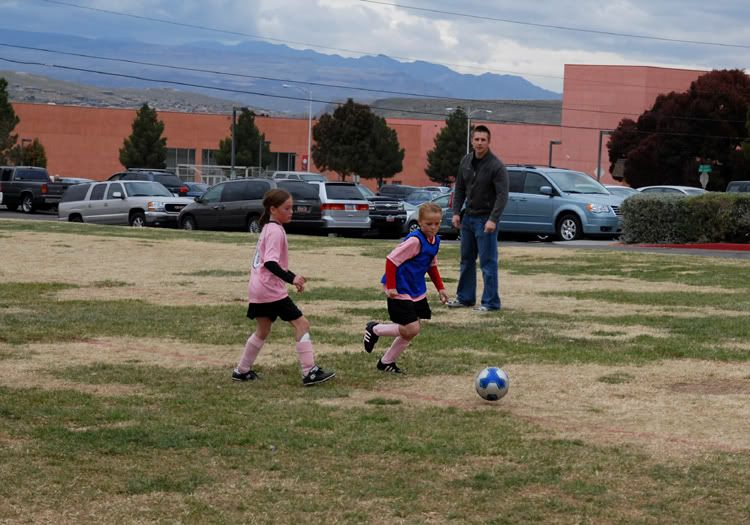 Trying to navigate through a maze of pink jerseys. Please note the referee in the pic who spent the entire game texting.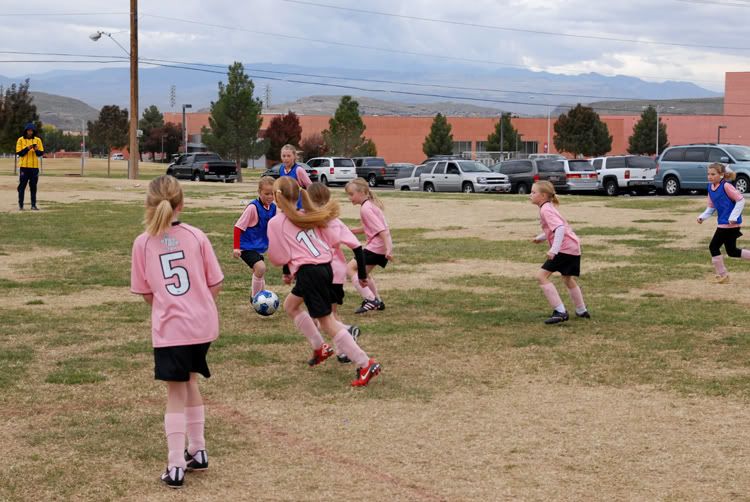 I wish so badly that this picture wasn't blury. I love the look of determination on Anna's face.
We had an awards banquet after the game where the girls received their tropheys.