This little girl had the hardest time being patient while sisters went to school a week earlier. When her big day came she could not have been more excited.
Waiting for the schoolbus.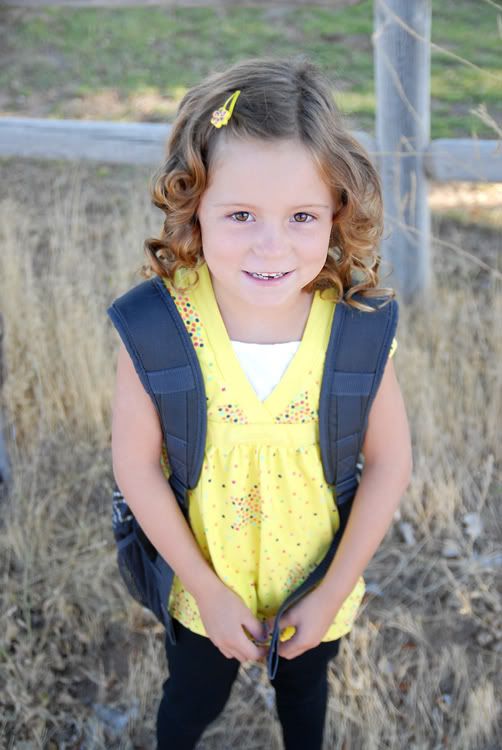 With neighborhood buddies.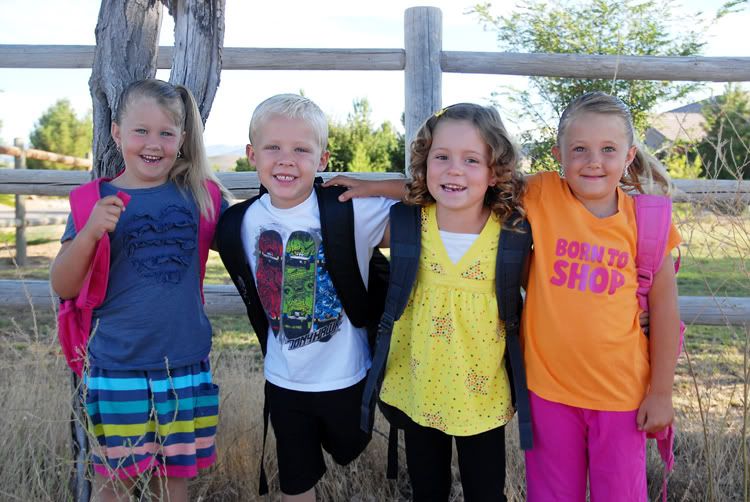 Getting off the bus at school.
When she got off the bus after school my friend Kelly asked her how her first day went, and in usual Ava fashion, she shrugged her shoulders while letting out a big sigh and said, "it was alright, I guess I'll go back tomorrow."