After we gorged ourselves with Thanksgiving deliciousness all day long, we headed over to Loni's salon where my girls and Barb got a little trim. The girls thought it was the best thing ever to get their hair done in a real salon.
Lainie was first.
Aunt Britney cut Anna's hair.
I was in charge of blow drying.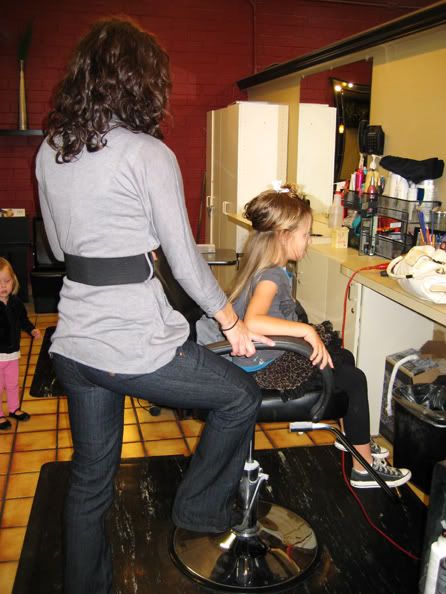 Then Ava's turn...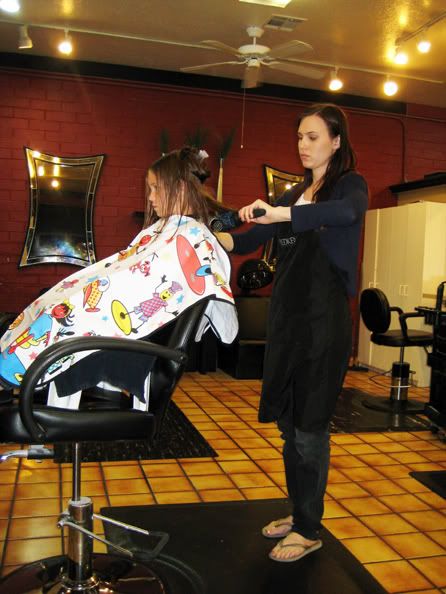 Anna thinks she's funny.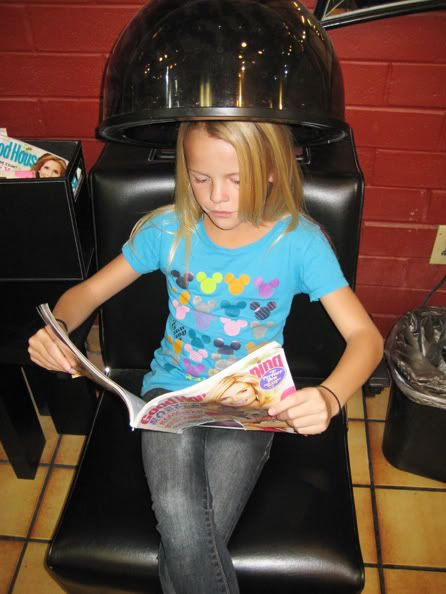 Then the girls started having some real fun. Aunt Britney was gracious enough to let Lainie do her hair.
Ava and Anna took turns doing Lily's.