Ava won her age division for 2-D art. She enjoyed making this by splattering paint onto a canvas in the backyard. Ruined her coat FYI.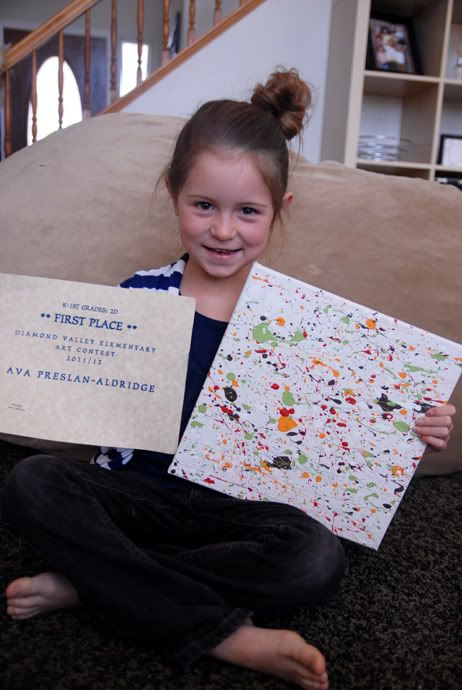 Lainie made me these words out of twist ties from the produce section of the grocery store. For her project she painted a canvas and glued on the words.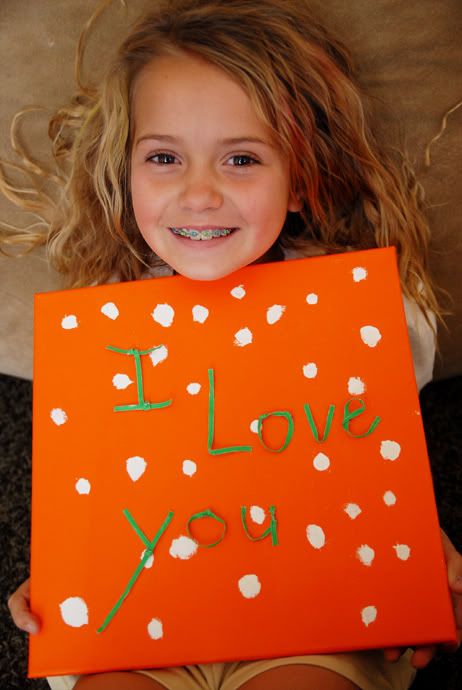 Anna's project took forever, but turned out so nice. She loves anything to do with art.
So proud of each of my girls for their hard work.