Happy Birthday to my sick babies. We spent the entire day talking about, looking at photos, and playing videos of their birth and when they were teeny tiny babes. They couldn't believe they were ever that tiny. They thought it was fun, and it was, it just made me a little sad that they are so big and grown now. 3-I can't believe it.
Owen and Lily just woken up to eat their birthday pancake.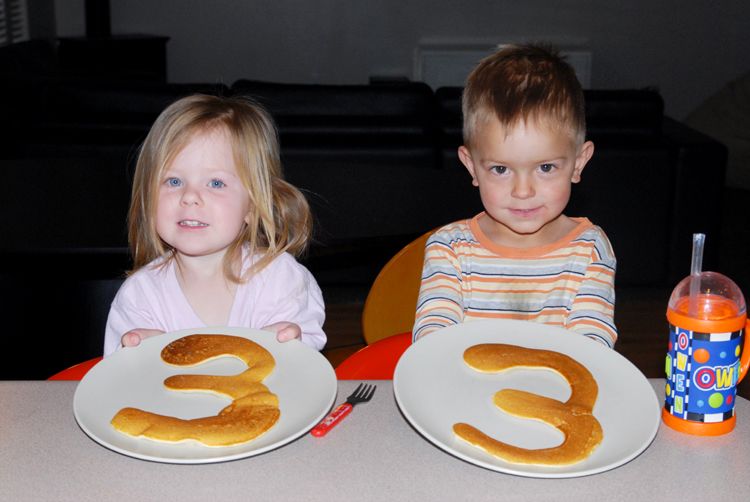 We had a little party for them in the evening...half Dora, half Cars, just like they requested.
Lily blew out her candles fairly easily.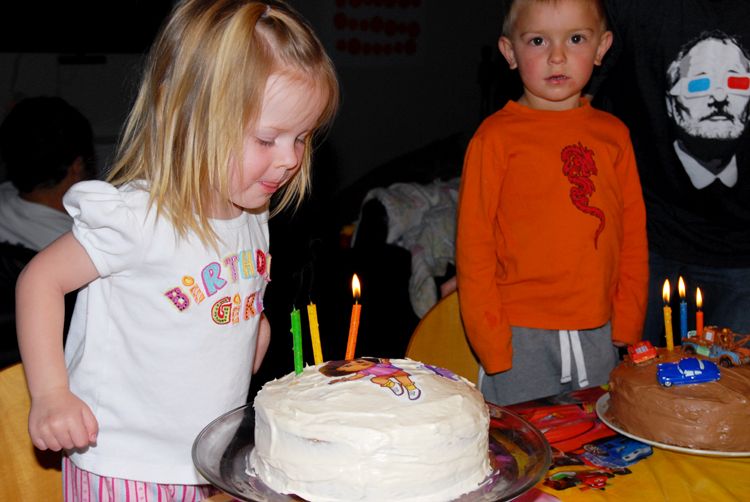 It took Owen awhile though. Paul ended up having to point his head in the right direction. It ended with spit all over the cake. Delicious.