Last monday, on our way back from the bus stop, Owen tripped and landed head first on the sharpest rock ever. It was a perfect slice, just big enough that I wondered if he needed stitches. Turns out, he did.
All tuckered out on the way home.
Daddy took out the stitches yesterday.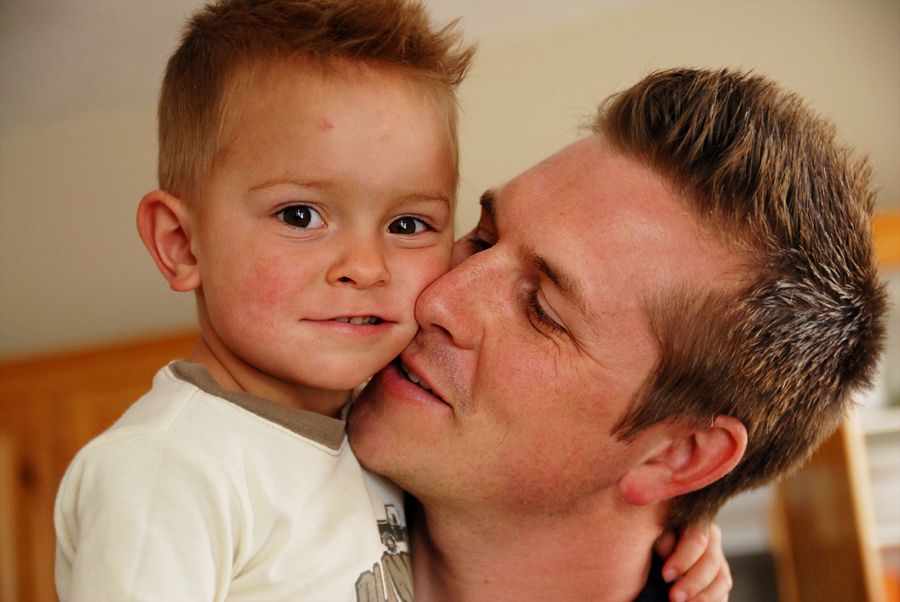 Owen thought they were pretty cool.