Our first stop on our trip was Cabo. We took a water taxi over to Lovers Beach for the first few hours. I was a little taken back by how you actually got onto the shore. There are no docks on lovers beach, the boat guy would just ride the wake onto the shore and you had to jump out. I fell, of course, quite funny. After a few hours when the water taxi came back to get us, a guy was on the shore and we pointed out our boat. When it got close he just swooped me up and threw me on the boat. Again, I was surprised, but I guess thats how they work it down there in Mexico.
On the water taxi.
Lovers Beach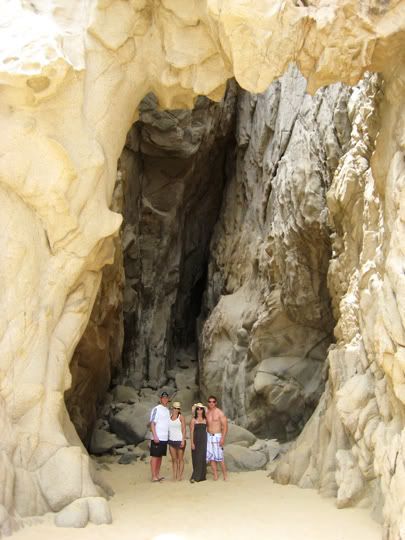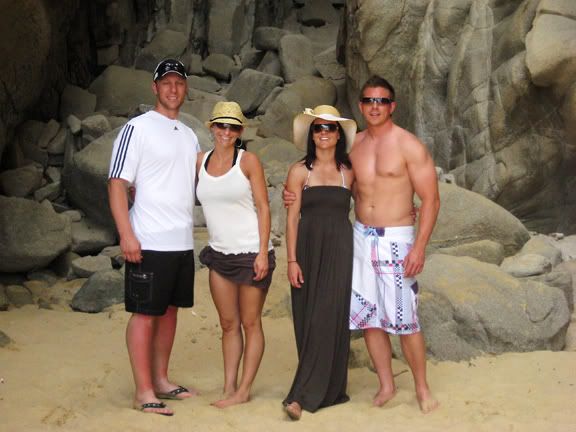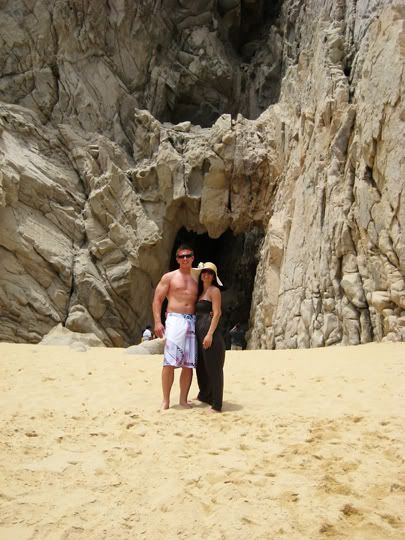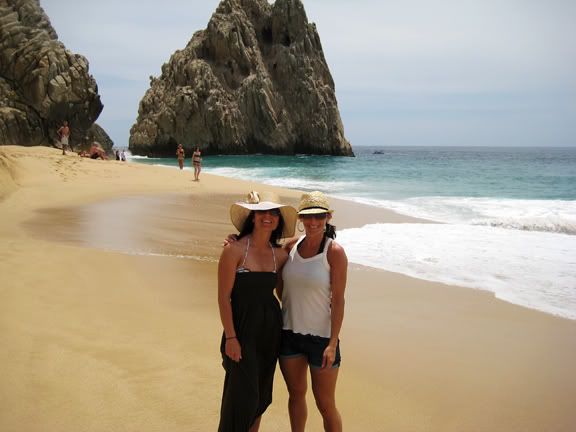 That's our boat in the background. And no Paul isn't posing Marla, that is how his arm lays next to his body. Honest.
Lunch @ The Office. Delicious food, huge portions.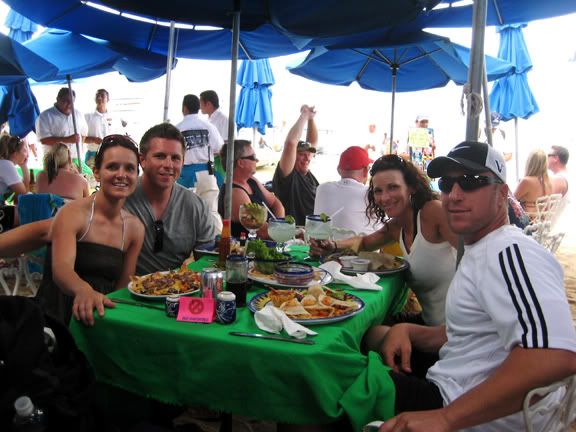 After a bit of shopping we headed back to the boat for dinner. Anyone that's been on a cruise knows that each night they have several cheesy backdrops where they pose you and take your picture. There are no limits to how many pictures you can take, and they post them in an area of the boat for you (and everyone else) to see and possibly purchase. We LOVED these. Marla and I posed for several of them and would take at least 3 shots at each one and of course they are all super cheesy poses. In the picture area we would spread out our pics so that everyone could see them. We're retarded, the things we do to amuse ourselves. Paul happened to be right behind one the photographers when he grabbed this beauty. I wish he had followed us around to all of them.