We were originally supposed to spend the next day in Mazatlan, but instead had 2 days in Cabo. Marla and I headed over to lovers beach again, while the boys decided they wanted to go deep sea fishing.
Here is my man working hard at reeling in a hammerhead shark. No luck though...the line snapped a little while later.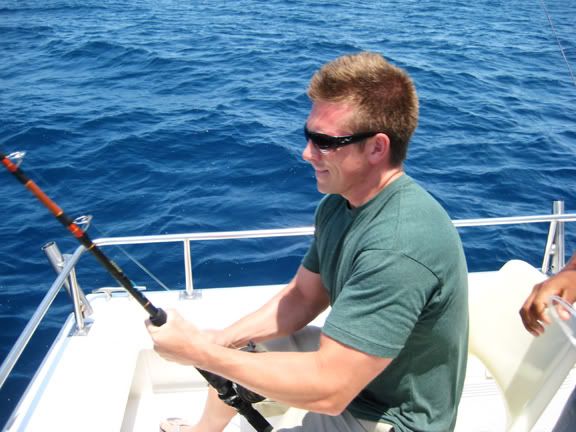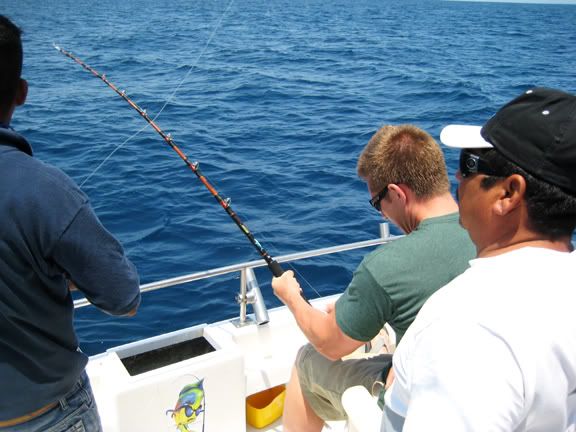 A little scenery...
Friendly bird, I had never seen a pelican in real life before this trip.
When they boys were heading back in, a sea lion jumped right up onto the boat to eat the last of the bait.
We met up with each other back on the boat around 4. Then it was naps, dinner, and shows. The boys were tired, so they turned in early (by early I mean around midnight) while Marla and I hit up the dance club again.