We have a new baby...well not really. Paul's brother and wife have a new baby, but I get to steal him away once a week while they are working. Loni was the miniest prego and I would have sworn she was only carrying a 6 pounder, but on 8.8.11 around noonish this squishy, round 8 pound 11 ouncer popped out. Isn't he the sweetest? Mommy and daddy couldn't be more proud. Congrats Terry and Loni, he is adorable.
Paul holding his new nephew for the first time.
My kids are very impressed with their new cousin.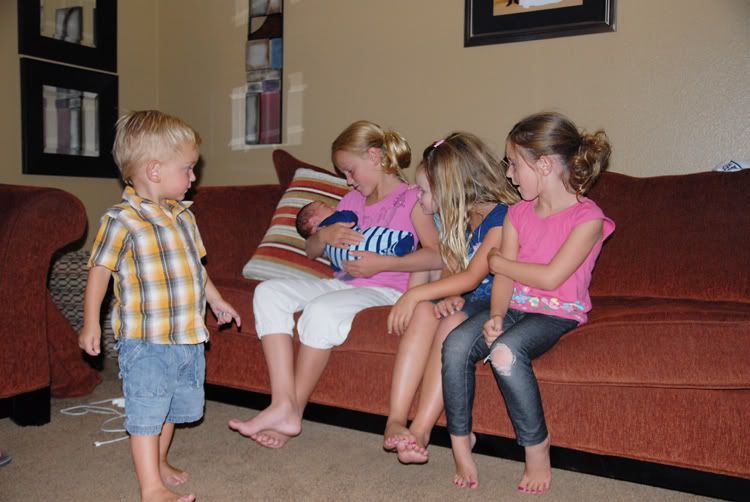 Proud papa. (Can you tell he hasn't slept much? Nice bed head Terry. hee hee)