One of Paul's co workers snagged a few pics on his phone of their latest fire @ a Jack in the Box. It's so fun getting a peek at my man in action, just wish I could see his face.
Paul in the basket.
Coming off the ladder. (He's the one on top.)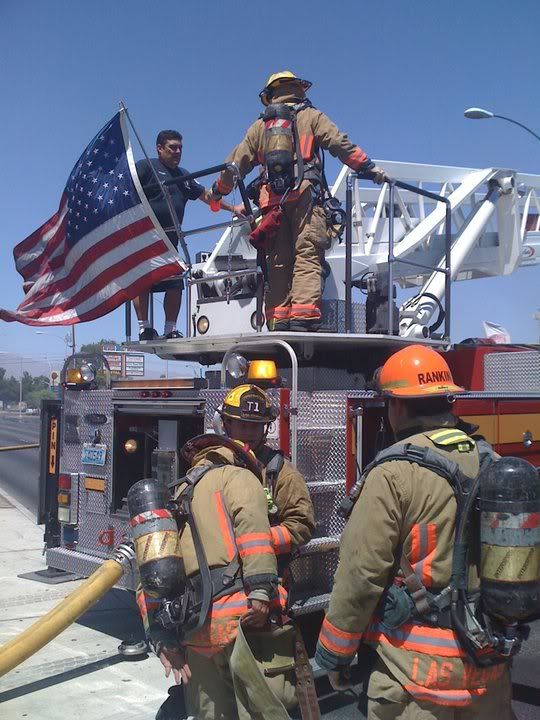 A pic of the building with Paul in the basket.
Guess they won't be selling any jumbo jacks anytime soon.