All the kiddos were playing outside when I heard Anna yell to me that Owen was covered in black stuff.
I ran outside to find this...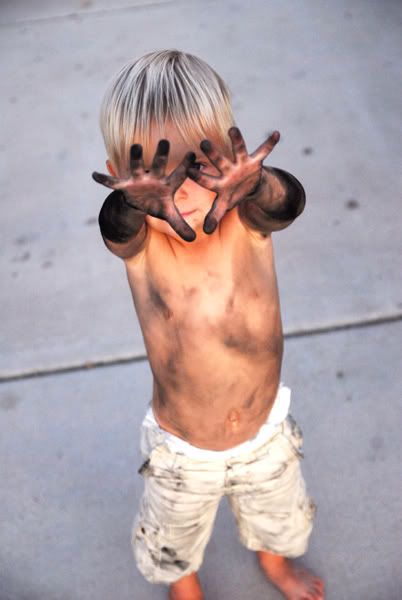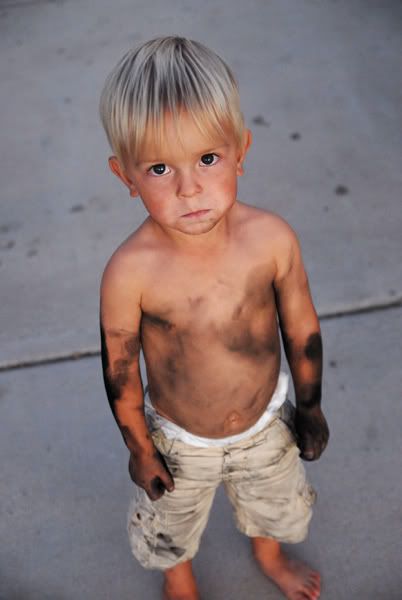 When I asked him how he got so dirty he looked at me and said, "I'm fixing the car,"
and then he showed me this...
awesome.