My sweet little Ava graduated from kindergarten.
Posing by her self portrait. PS. She is dressed up like what she wants to be when she grows up.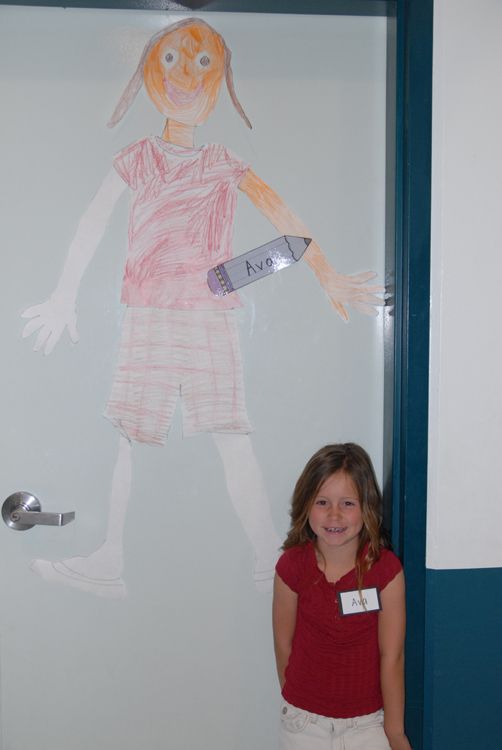 Any guesses?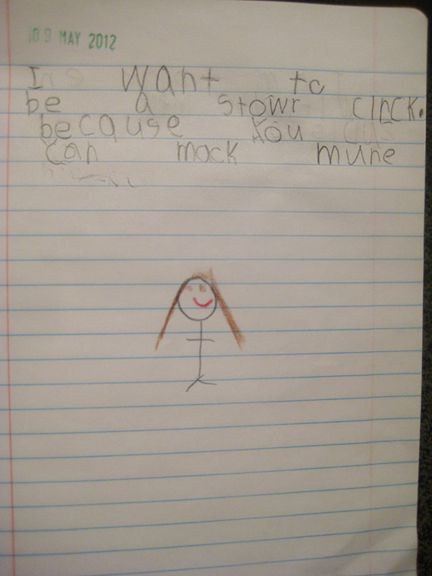 Translation: "I want to be a store clerk because you can make money." Nice.
Later on in the day we went to my neice Jodi's graduation. Congrats Jods.